I posted this over on
heroes_tv
and
hiros_heroes
, so sorry if you see this more than once. I know some people who may be interested may not have gotten the overlap.
On a whim, or actually, odd timing, my brother went to the Motorsports Nationals (poor NOPI folded) and on the way around Atlanta, he dropped me off at my first anime con. Surprisingly enough, I found some sweet little fanmade pieces of awesomeness.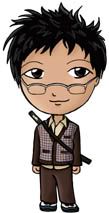 Also featured: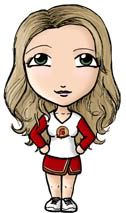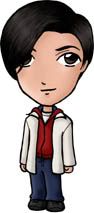 These cuties are featured on really large, round keychains, pinback buttons, magnets, window clingies, and bookmarks!
It was really refreshing to find these among overwhelming swarms of goods for 8 staple animes. The pins are made with all metal pieces--no wussy plastic backing, so it will definitely hold up very well.
Everyone should look at
Chibitown
and get excited! I wonder who else she'll do from Heroes. I'm sure a Mohinder will be totally cute.
On a side note, there were also a few people from The Office, but those aren't on the site just yet with pics, but definitely inquire. ;D